WaterPillar is a cutting-edge online WebGIS platform specially designed for water utilities to help them bring their day-to-day operations into the digital era. The aim is to organize spatial and descriptive information, leading to more effective cooperation between management and technicians, more flexible coordination of workload and more fruitful decision-making.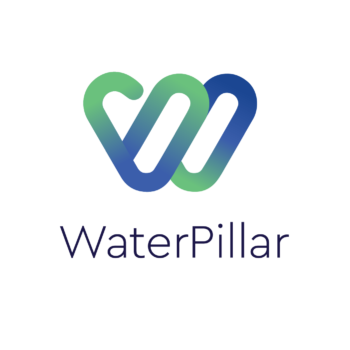 Location Intelligence in the service of Utility Companies
WaterPillar incorporates information that until now was scattered on physical maps, in a single working environment through the collection, analysis and visualization of geospatial and descriptive data, organized in levels and groups.
WaterPillar monitors, analyzes and optimizes the operation of water supply and sewage networks at four levels:
using location as a common parameter for integrating network infrastructure, meter data, field work and consumer data.
with the secure storage of data in the system with the highest operating standards.
through easy sharing of interactive network and infrastructure maps among staff.
with the most accurate and topologically tested connection of networks through easy-to-use tools and applications.
During water production, storage and distribution, water supply and sewage companies should know the exact location and topology of their networks and monitor their hydraulic behavior, as well as the conditions and descriptive elements of the levels that constitute an autonomous network. And this is where geography and WaterPillar WebGIS software plays the most important part, through the collection and availability of geospatial data, as well as dynamic maps.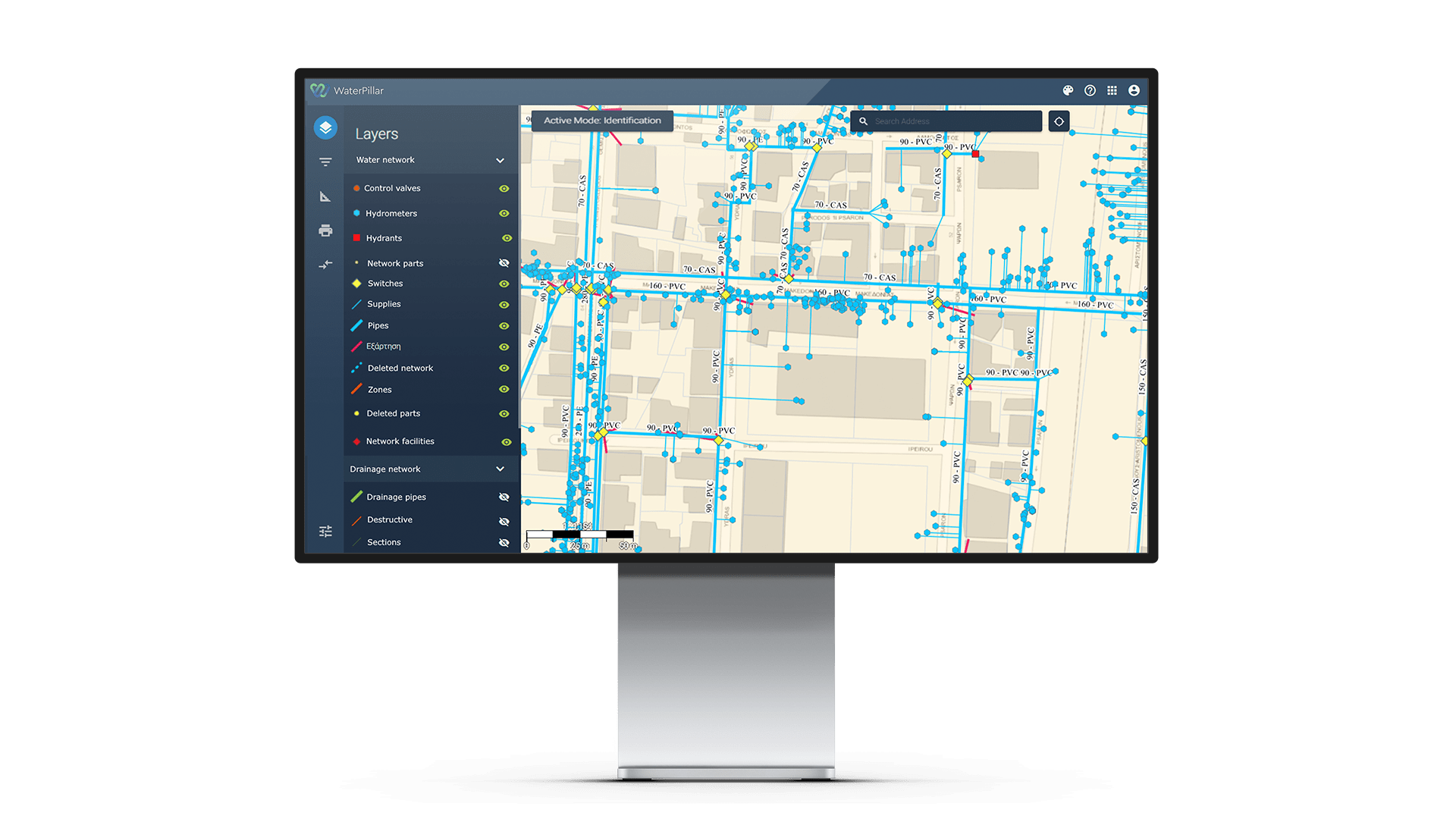 Use real-time geospatial and descriptive data to dynamically update your scheduling and instantly move the operations center from your headquarters to the field and vice versa, with fast and secure data storage and sharing.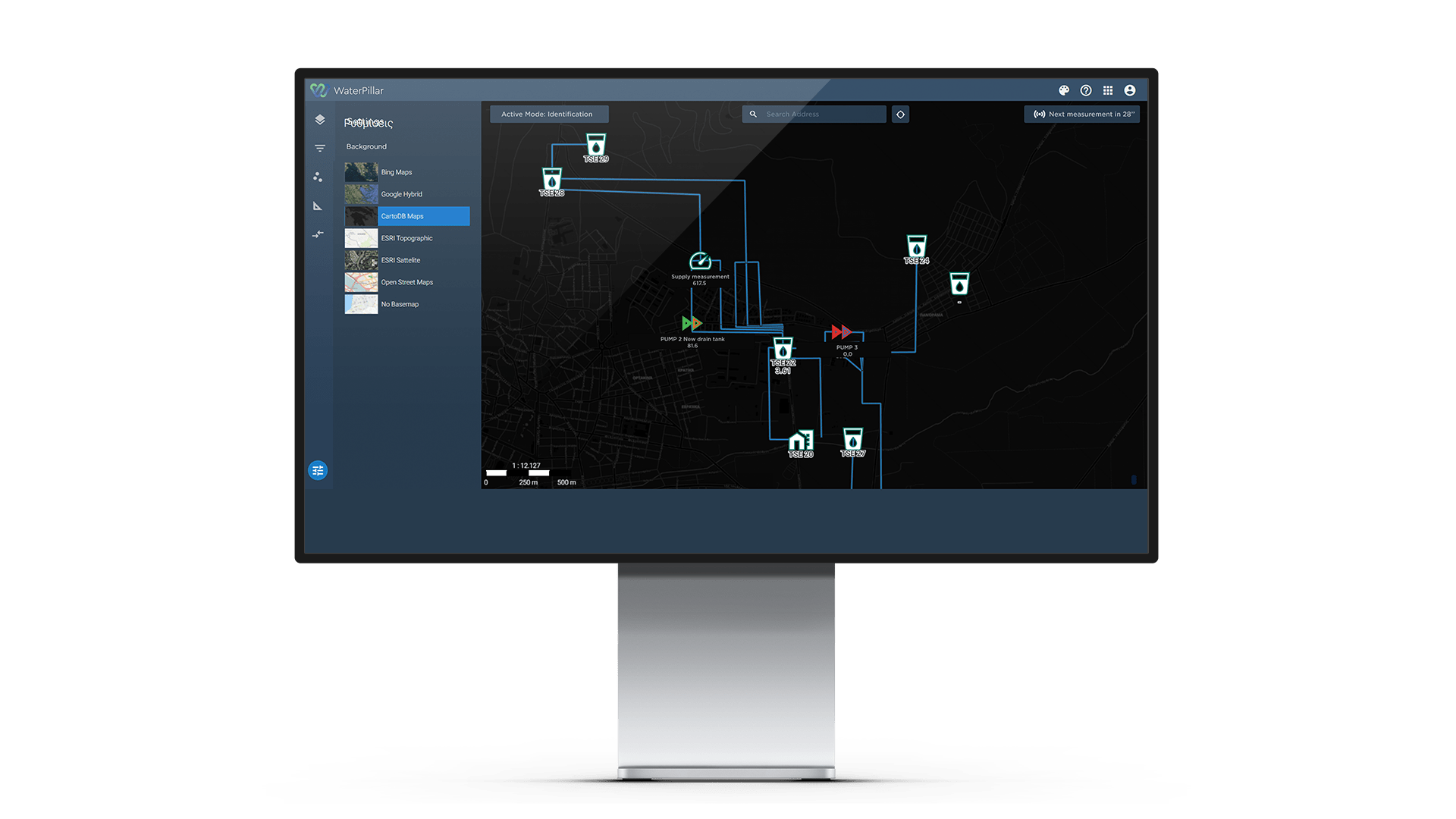 WaterPillar provides real-time data through its connection with the service's SCADA and translates them into both visualized information through graphs, and insights through analytics tables. With real-time field visualization and analysis tools at hand, you can monitor your network effectively, conduct reliable forecasts and make the most of your assets.
Application for hydraulic simulation of water supply networks.
Develop hydraulic models and draw useful conclusions about the operation of your network in special conditions.
Tool for defective hydraulic network isolation.
Map the network damage, plot the network segment affected and point out the water valves that must be closed for the segment.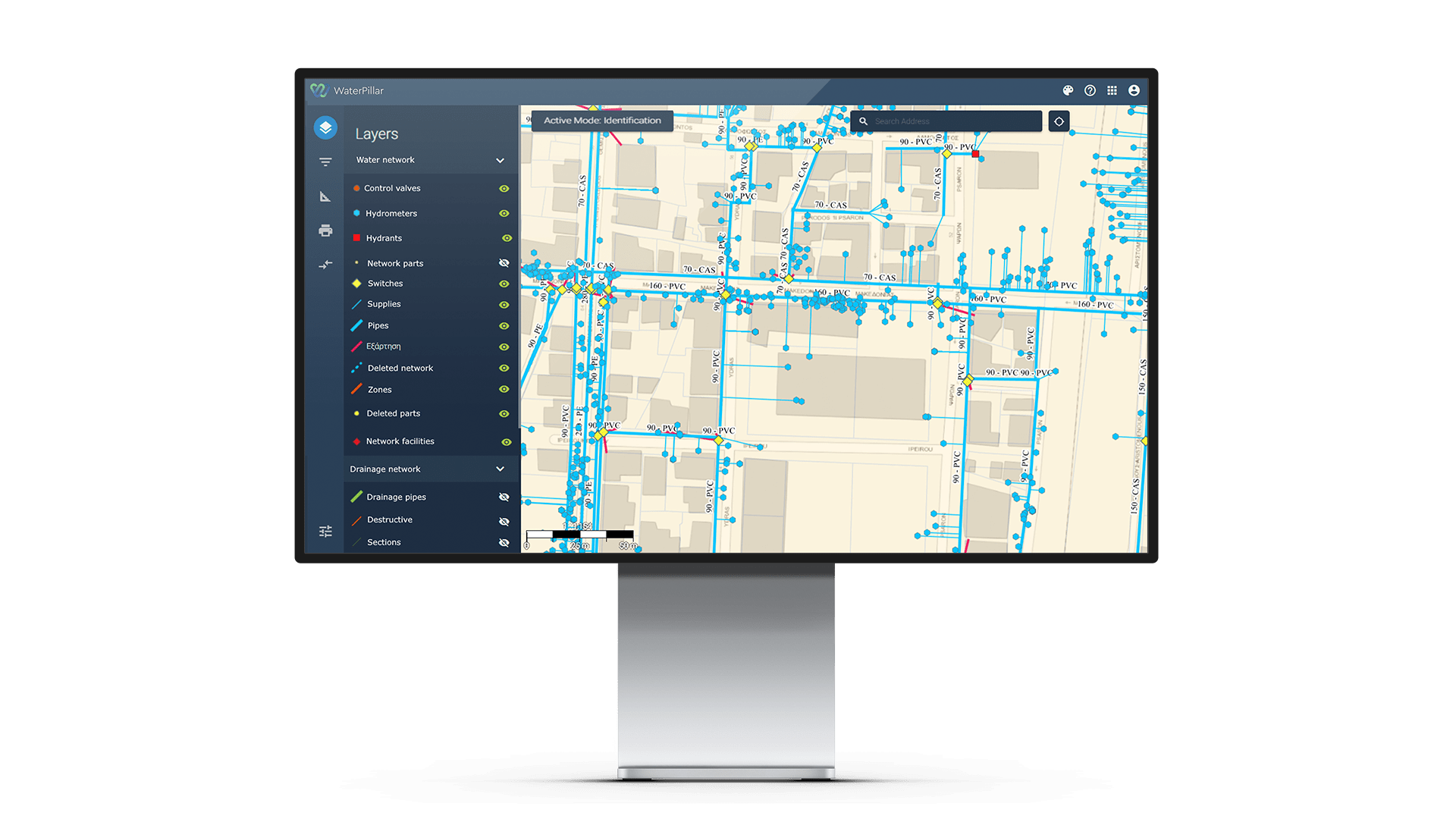 IANIC is a reliable ally of water
supply and sewage companies
in terms of efficient operation management and provision of high-quality services, due to its acknowledged and leading know-how:
In topographic design and network digital mapping.
In location data integration and analysis.
In network monitoring and real-time notification issue.
In information visualization and analysis.