Current Challenges
The improvement of quality of life has brought up the simultaneous use of numerous electrical devices. To meet this growing demand that creates peak fluctuations during the day, Utilities are forced to build more power generators, improve and expand their electrical network infrastructure, thus experiencing increasing costs and producing higher Green House Gas (GHG) emissions. Moreover, increased demand leads to outages. Many Utilities observe that a considerable part of their power infrastructure is used for less than 1% of the time and, hence, they need to control demand. A significant challenge is also the technical and non-technical losses, which, in many cases, constitute the most important reason to invest and deploy Smart Meters. Besides the efficiency problems, the environmental impact forced many countries to take specific measures to reduce their GHG emissions, increase renewable resources share and improve energy efficiency.
Advanced Metering Infrastructure Architecture
The technology to address the aforementioned challenges is the Advanced Metering Infrastructure (AMI). Advanced Metering Infrastructure comprises the Smart Meters, the Telemetering Center and the interconnecting network between them.
Smart Meters
Smart Meters measure active and reactive energy, offer time of use tariffs for providing rewarding plans to lower the demand during peak hours, and are equipped with integrated load switch for remote disconnection and reconnection of the power, facilitating and optimizing business processes. Smart meters employ telecommunication modems to be connected to the Telemetering Center either by using mobile operators' infrastructure (GSM/ GPRS) or the Utility's power line infrastructure (Power Line Communications) or other existing telecom infrastructure. Smart water and gas meters can also be connected and used as communication gateways towards the Telemetering center.
Telemetering Center
The Telemetering Center includes the Meter Head Ends and the Meter Data Management Systems that can be deployed either as a private or public cloud. Head Ends are data collection systems, managing a number of data concentrators and meters or meters directly for software configuration, functional parameterization and data reading of meters, and they utilize 2-way communication such as GSM/GPRS, Power Line Communications (PLC), satellites, RF or IP.
Meter Data Management Systems are scalable enterprise application systems that process the meter data and perform validation and estimation, as well as storage to databases, and are enhanced with reporting and analytical tools that enable interaction with other information systems like CRM, ERP & Billing, WebGIS and Outage Management systems.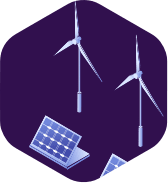 Energy
Less emissions, more power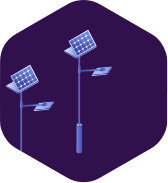 Lighting
Centrally controlled lighting grid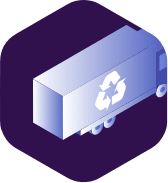 Waste Management
Optimized collection services for cleaner cities
Environment
Less air, noise and water pollution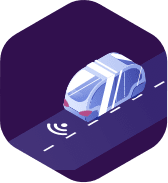 Mobility
Faster, safer, cleaner getting around