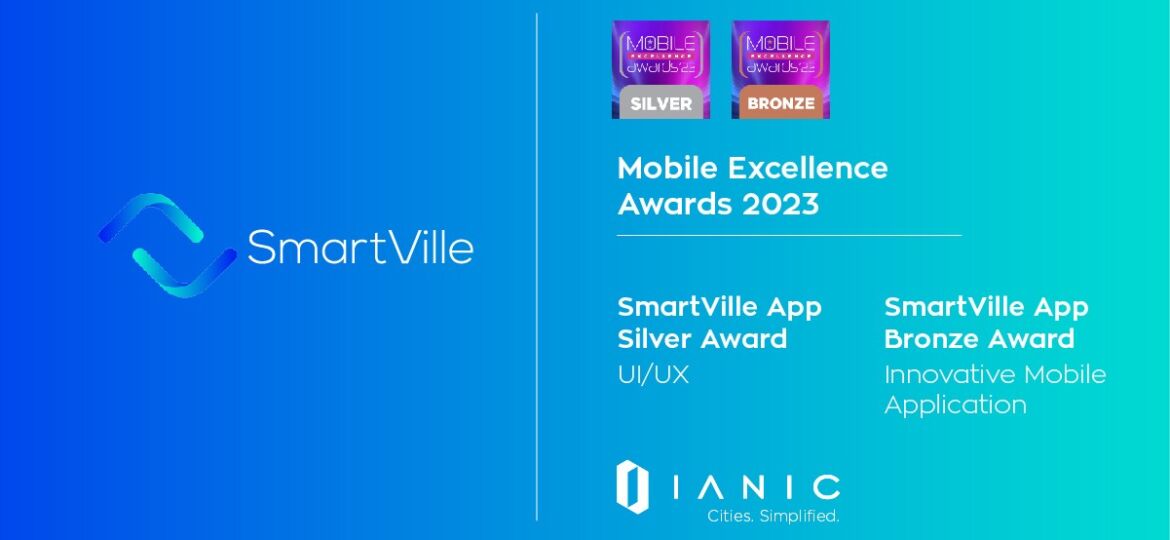 Mobile Excellence Awards, giving prominence to the most innovative applications and best practices in mobile business, announced their winners for 2023.
SmartVille App, the Android and iOS mobile application developed by IANIC, received a Silver and Bronze Award for its UX/UI design and innovative operation respectively.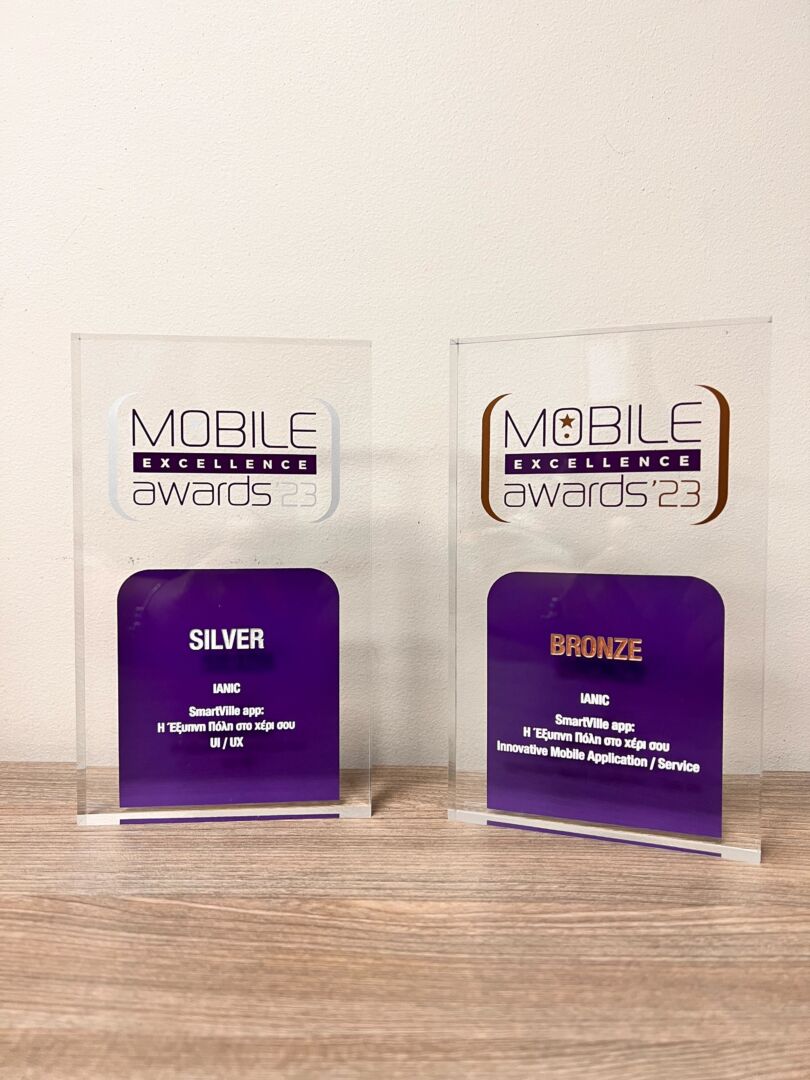 The user-friendly interface, citizen-centered approach and innovative way it incorporates all smart city sectors in a single application are some of SmartVille App's main features that have been acknowledged by the judging committee, chaired by Mr. Georgios Doukidis, Professor in the Department of Management Science and Technology at the Athens University of Economics and Business.
As he stated, "in this year's Mobile Excellence Awards entries, the maturity of the sector becomes evident with the substantial utilization of the mobile in e-commerce, in the upgrading of customer experience, in the amelioration of the internal operations of organizations, in the restructuring of businesses and in the provision of new services".