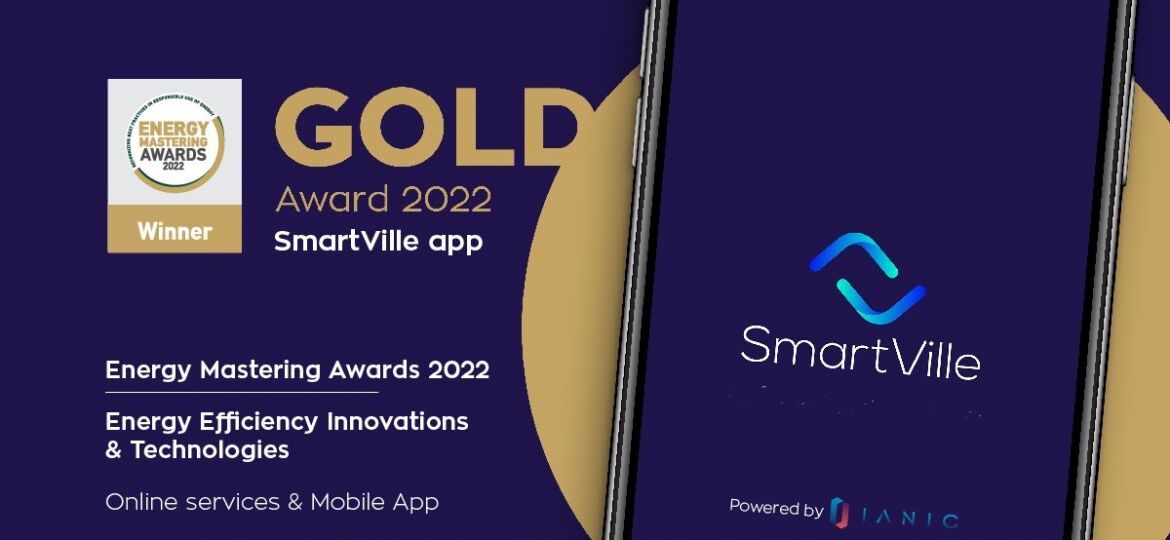 Energy Mastering Awards, the only awards in terms of energy management and business sustainability, named their winners for 2022.
IANIC S.A. with SmartVille App won the 1st prize (Gold Award) in the category Energy Efficiency Innovations & Technologies: Online Services & Mobile App.
In his acceptance speech, Mr. Aggelos Dragkolas, IANIC S.A. CEO, thanked Boussias company for the excellent initiative and organizing of Energy Mastering Awards, and described SmartVille app as "a powerful tool in the hands of consumers for controlling their water consumption by setting limits to it, with the aim of saving water resources", as well as "a modern communication channel between citizens and water services, which is already used in more than 10 Municipalities throughout Greece". Moreover, Mr. Dragolas set IANIC's goal, which is to "integrate all water services under the SmartVille umbrella for a flexible plan to optimize the management of our most valuable asset, that is water".