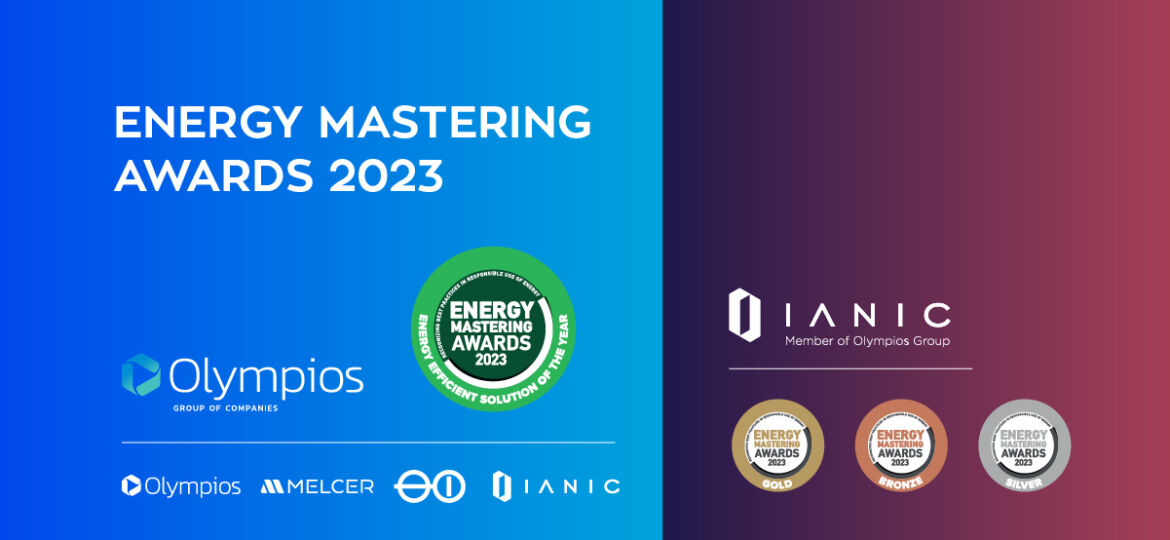 Energy Mastering Awards, focusing on energy management and sustainability of businesses, have honored the winners of 2023, in a year marked by a profound energy crisis. Their goal is to recognize businesses, organizations, and service providers who have demonstrated outstanding performance in achieving high standards of energy management.
As such, IANIC, member of Olympios Group of Companies, was acknowledged for its commitment to innovation and sustainable energy management, leading the way in the sector. In particular, IANIC received top awards for its development and application of energy saving solutions through the rational management of infrastructure and water supply networks in the Municipalities of Pyrgos, Drama and Loutraki-Agioi Theodoroi, as well as in the islands of Corfu and Kythira.
Olympios Group Of Companies received the top distinction of Energy Efficient Solution of the Year, since it achieved the highest overall score from the awards received in the categories being nominated.
As stated by the co-founders of the Group, Mr. Nikos Petroulias and Mr. Dimitris Foufeas, "At Olympios Group of Companies, we have recognized early on that every quantity of water flowing through a network has a significant energy footprint and cost. That is why the integrated water management solutions we have been developing and implementing for over 20 years have this correlation as a fundamental principle. This award is a testament to our practical commitment to sustainability, as we believe that every step towards a greener future counts. We are proud not only to fulfill our role but also to be able, with our extensive experience and expertise, to shape trends in solutions implemented towards this direction."