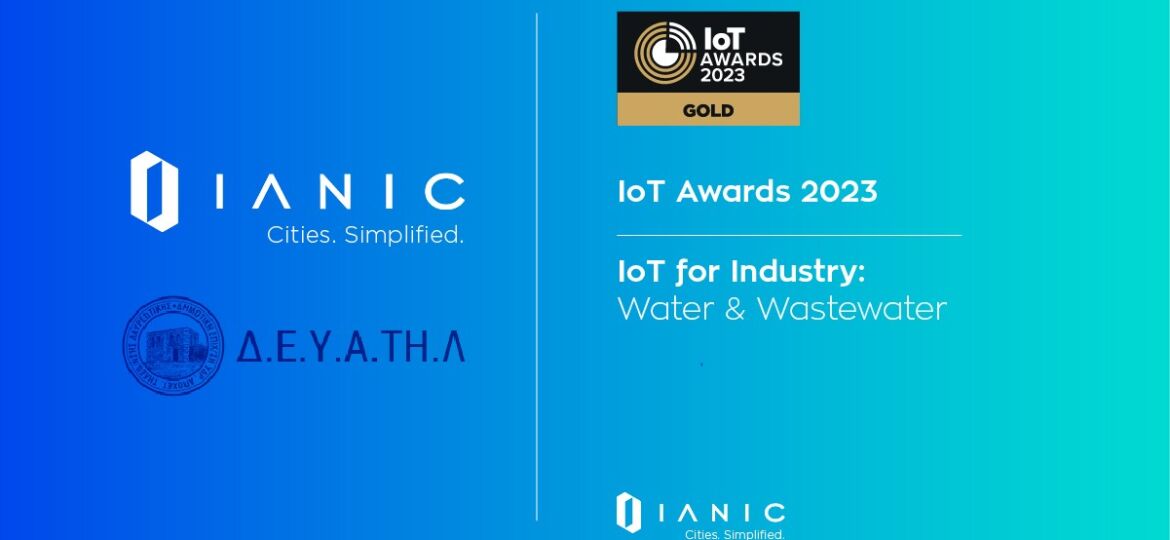 IoT Awards, the awards that acknowledge the most innovative IoT companies, software and apps, both for users and providers, announced their winners for 2023.
Professor Dr. Nancy Alonistioti, Vice President of Information & Telecommunications Department, of the National and Kapodistrian University of Athens, Scientific Manager of the SCAN Laboratory and Chairman of the Jury of the IoT Awards 2023, in her congratulatory message, encouraged the winners to continue their work with the same momentum and creativity, stressing that the IoT is one of the top three technological developments of the next decade, being a huge step in the field of technology, and facing two major challenges: managing and correlating the huge amount of information that the devices generate and the storing the bulk of data generated.
IANIC, being a pioneer in developing and applying IoT solutions, received a Gold Award in the category of IoT for Industries: Water & Wastewater for the project of integrating the IoT technologies it has developed in the water network and services in the Municipality of Lavreotiki.
In his acceptance speech, Mr. Yannis Bouzanas, IANIC's COO stated that IANIC carried out an important project of digital transformation of the water supply and sewerage networks and services, showing in practice the power of data in saving water and energy and in making strategic decisions.
He also thanked the members of IANIC and of the Municipality of Lavreotiki who contributed to the success of the project and expressed the company's commitment to continue offering innovative IoT solutions with a sustainable character.